Welcome to the Evernight Publishing birthday blog hop!
Evernight Publishing opened its doors two years ago. In those two years we've signed over one hundred and sixty authors and published over three hundred books. From paranormal to contemporary, we've had more best sellers than we can count and made thousands of people smile, sigh and gasp. So, as a thank you to all our readers and everyone who has supported us, we're holding this blog hop and we have a whole lot of prizes to offer you.
Here's how it works... the more blogs you hop to (shown below) the more chance you have of winning prizes. Each author on the hop is offering a prize and Evernight is offering the following grand prizes, a Kindle, a $100 Amazon gift certificate, two Evernight swag bags (which includes a tote, a tee, vouchers, a mug and other coolness) and a personalized Facebook banner. To be in with a chance of winning the author prize simply follow the blog you're visiting and leave a comment which includes your email address. Each entry on each blog is then counted towards the grand prize draw. The more entries you have, the better your chance of winning a grand prize! You also get extra points for liking the Evernight Facebook page http://www.facebook.com/#!/evernightpublishing. Just make sure you let us know in the comments that you've done so.
Good luck and happy hopping!
Hey, I'm Kaytlyn and I'm so excited to be part of Evernight. It seems like only yesterday I was a starry-eyed 20 year old with a dream of being a published author and now...well, the same except I'm published now!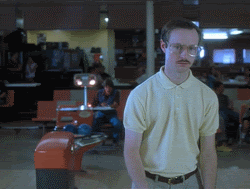 Anyway, in addition to a chance to win the super cool grand prizes, when you follow and comment on this blog one lucky bastard will win his or her choice of one of my two novellas.
Everyone who enters will win my admiration, love, and respect forever and always. You can't really put a price on that but I assure you it's worth at least more than nothing, so enter now!